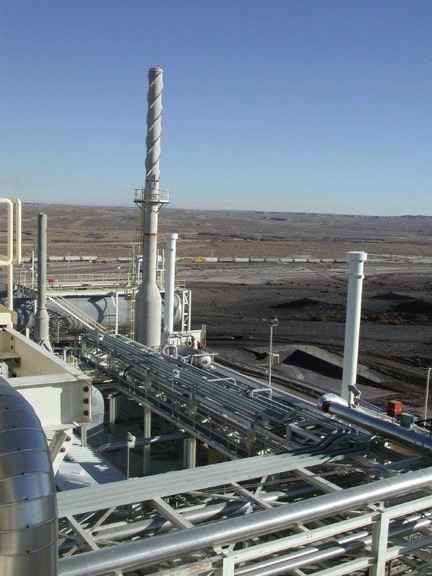 ScandGreen Energy (SGE) has more than 30 years of experience within different areas of specialty chemicals production. One of the most interesting chemicals today is sodium cyanide. This is due to the fact that the technology is old because of the market size and there is room for many improvements related to process and reactor design, recirculation of waste streams and reduction of emissions to the environment.
ScandGreen Energy has developed a proprietary technology to produce Sodium Cyanide (NaCN) more efficient and environmentally friendly than existing industrial methods. The patented technology enables a 40 % lower investment and more than 35 % lower operation cost.
Raw materials for the process are ammonia, natural gas, air and sodium hydroxide. In addition small amounts of other chemicals are necessary for steam production and emission control.
In a standard Andrussow process, the conversion of ammonia and natural gas is around 60 %. Due to the unique SGE reactor design, our process has an average conversion of 75 %. In addition the catalyst has longer life time which lowers the operating cost further. Our "direct production" route is simpler and much more efficient compared to the traditional technology since it has no liquid wastes that have to be treated or recycled.
Our patented technology is nearly emission free and has been proved in several production facilities.
Product

The direct production route is much easier compared to the current technology as can be seen in the simplified flow diagram below.
The direct production has no liquid wastes that have to be treated or recycled.
The traditional technology has to treat ammonium sulphate, phosphoric acid and waste water before it is recycled or stored in a safe filling. It also demands a lot of extra energy partly because of the waste gas system and partly because of the distillation.
For the direct production the energy in the waste gas is recovered by the production of steam or electric energy, while there is no demand for energy for the production of pure HCN as it is not produced.
The rebuilding of a plant based on the current technology to become direct production is very expensive, because all the equipment after the boiler has to be rebuilt according to the plant specifications. It is much more economically viable to build a new plant or rebuild a second hand nitric acid plant, which is part of our proprietary technology.
Other advantages with the SGE technology are:
Smaller equipment - lower investments.
Higher conversion, up to 80 %
Catalyst costs reduced by 30 %
Campaign length more than doubled
Reduced maintenance by 35 %
Manpower down by 25 %
Net producer of energy
Reduced emissions of NH3, HCN, NO, CO, CO2
Further information
We have speciality knowledge in this process and its implementations, and several successful installations world wide. If you have questions or need further information, please contact Erik Fareid (efareid@scandgreen.se).